Health
10 Best Mattresses for Sex of 2022 – Body Health World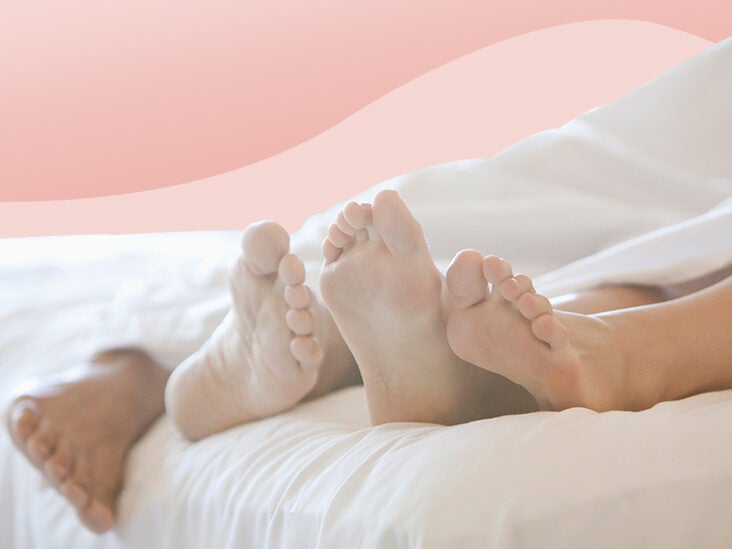 A bad mattress can really kill the mood.
We've gathered some of the best mattresses for sex so you can focus your energy on more important things.
Plus, we chatted with Julie Jeske, a sex and relationship therapist, to learn more about what makes a mattress great for sex. She shares tips on additional ways to make your bedroom more sex-friendly.
When it comes to mattresses that are great for getting busy, we prioritized options that aren't noisy, have more buoyancy and bounce (rather than a "sinking in" effect), and offer good temperature-regulating properties. We also considered:
Company policies. We reviewed warranties, in-home trials, shipping, and return policies.
Company reputation and transparency. Each of the brands we selected has a positive reputation, transparent business practices, good customer reviews, and meets federal flammability requirements.
Quality. We chose mattresses with material certifications and included brands that sell a range of sizes.
Pricing guide
Prices vary depending on the size of the mattress you choose. We based our pricing guide on standard queen-size mattresses.
$ = under $800
$$ = $800–$1,200
$$$ = over $1,200
Best mattress for sex and sleep
Saatva Classic Mattress
Price: $$$
Type: hybrid
Height: 11.5 or 14.5 inches
Jeske says that poor sleep may lead to less desire or energy for sex. "So choosing a bed that promotes good sleep is also good for your sex life," she explains.
This mattress — made with CertiPUR-US certified materials — boasts the best of both worlds. It features both individually wrapped steel coils and memory foam. Plus, it also has a base layer of interconnected coils made to provide the fullest bounce.
Saatva says the foam is designed for healthy spinal alignment to reduce lower back pressure, making this a strong choice for restful sleep.
When you make your purchase, you can choose the firmness level you prefer: plush soft, luxury firm, or firm.
This mattress comes with a 180-night sleep trial and a 15-year warranty.
Shop for the Saatva Classic Mattress online.
Best organic mattress for sex
Saatva Loom & Leaf Mattress
Price: $$$
Type: memory foam
Height: 12 inches
The last thing you want during sex is an allergic reaction to your mattress. This mattress is hypoallergenic and antimicrobial. It's also made from organic and CertiPUR-US certified materials.
The company says this pick is also a good choice for hot sleepers, thanks to its cooling gel memory foam. It has that bounce you want, since its memory foam is said to be responsive.
As an added bonus, you get to select whether you want firm or relaxed firm as your comfort level.
This mattress comes with a 180-night sleep trial and a 15-year warranty.
Shop for the Saatva Loom & Leaf Mattress online.
Best cooling mattress for sex
Brooklyn Aurora Hybrid
Price: $$$
Type: hybrid
Height: 13.5 inches
This mattress is praised for its cooling abilities, so extra sweat is one thing you can keep off your mind when things are heating up.
The Brooklyn Aurora Hybrid base is made of dense, supportive foam. On top of that, there's a layer of individually wrapped coils (great for quality bounce and airflow).
Next up, there's an elastic memory foam layer for body contouring and a layer of responsive foam for a nice bounce. Finally, at the top is another layer of foam. This layer contains copper, which Brooklyn Bedding says offers an extra boost of cooling help.
This mattress comes with a 120-night sleep trial and a 10-year warranty.
Shop for the Brooklyn Aurora Hybrid online.
Best memory foam mattress for sex
Nectar Memory Foam Mattress
Price: $$$
Type: foam
Height: 11 inches
This memory foam mattress is made with three types of memory foam, including a gel layer designed to keep you cool throughout the night. It's a reactive pick, meaning it has that bounce that's great for good sex.
This mattress is also known to keep all sleeping types happy. It's excellent for those who love the soft coziness of a foam mattress, but without the "sinking in" effect.
This brand also offers one of the longest mattress trials at 365 nights along with a forever warranty.
Shop for the Nectar Memory Foam Mattress online.
Best breathable mattress for sex
Casper Original Mattress
Price: $$
Type: foam
Height: 11 inches
The all-foam Casper Original Mattress is responsive and gives a gentle bounce, which helps when switching positions.
There are three "zones" of support that help with spinal alignment. And, thanks to its all-foam base, noise is reduced. This mattress is also a good choice for reducing heat thanks to its top layer of perforated breathable foam.
With just under 19,000 Google reviews, this mattress is largely a hit. Those who have regrets find themselves wishing they picked something more traditionally supportive, like an innerspring mattress.
This mattress comes with a 100-night sleep trial, free shipping and returns, and a 10-year limited warranty.
Shop for the Casper Original Mattress online.
Best bouncy mattress for sex
Helix Midnight Luxe
Price: $$$
Type: hybrid
Height: 14 inches
We've already mentioned bounce a few times, and there's a good reason for it. Without good bounce, it's easy to get "stuck" in the mattress.
This thick mattress — measuring a whopping 14 inches tall — is celebrated for its responsiveness. This may be thanks to the individually wrapped coils and three layers of foam.
This mattress also deserves a nod for its pillow top layer made for cooling and its high-density gel memory foam layer.
Reviewers are largely happy. Less than glowing reviews mention that it's "not pillow-y enough" or "too pillow-y."
This mattress comes with a 100-night sleep trial and a 15-year limited warranty.
Shop for the Helix Midnight Luxe online.
Best mattress under $600 for sex
Tuft & Needle Original Mattress
Price: $$
Type: foam
Height: 10 inches
This medium-firm foam mattress has a good deal of bounce — without all the noise spring mattresses risk.
This pick may be made with just two layers of foam, but it's infused with graphite and cooling gel that the brand says maintain comfortable temps throughout the night.
It's also durable and said to be a solid choice for all sleeping types. However, some reviewers complain about the edges, noting that they could be more supportive.
Not only is this pick a budget-friendly option, but it also comes with a 10-year limited warranty, a 100-night sleep trial, and free returns.
Bonus: This mattress is certified by both Greenguard and CertiPUR-US. That means it's third-party tested and certified to be free of certain hazardous chemicals, materials, or substances.
Shop for the Tuft & Needle Original Mattress online.
Best quiet mattress for sex
Layla Memory Foam Mattress
Price: $$
Type: foam
Height: 10 inches
Noisy mattress springs can keep your neighbors up all night and keep you off your best game. This mattress is made entirely of memory foam, so you won't hear any squeaking.
Another perk is that this mattress has two firmness levels and is flippable, meaning you can sleep on either the firmer or softer side. The firm side is rated a 7 on a 10-point firmness scale, so it shouldn't give a "sinking in" feeling like some other memory foam mattresses.
Reviewers are overwhelmingly satisfied. However, some give critical feedback, like wishing it had a plusher feel and experiencing sagging in the middle.
This mattress comes with a 120-night sleep trial, a lifetime warranty, and free shipping.
Shop for the Layla Memory Foam Mattress online.
Best latex mattress for sex
Awara Natural Luxury Hybrid Mattress
Price: $$$
Type: hybrid
Height: 13 inches
This organic mattress is thick — 13 inches to be exact — and it's made of natural latex that the company says comes from rubber trees.
It's also made without the use of formaldehyde and phthalates. To top things off, it features an extra 2 inches of contouring support made from 100 percent organic New Zealand wool.
The mattress is Rainforest Alliance certified, made with water-based adhesives, and free from chemical flame retardants.
Where does the sex part come in? This mattress is praised for its durability. Reviewers also say it's supportive without feeling hard.
It comes with a 365-night sleep trial and a forever warranty.
Shop for the Awara Natural Luxury Hybrid Mattress online.
Best customized mattress for sex
Helix Mattress
Price: $$$
Type: hybrid or foam
Height: 12 inches for a standard or 14 inches for Luxe
Helix graces our list twice: once for the bounce-ability of their extra thick Luxe mattress, and again here for the level of customization they offer.
To decide which Helix mattress is best for you and your sleeping partner, start by taking their sleep quiz. Here, you'll answer questions about your sleeping position, weight, and other preferences.
Then, you'll select the ideal firmness you're looking for. Keep in mind that, when it comes to sex, it's a good idea to choose a mattress that's not too soft. Helix offers plenty of medium-firm and firm mattresses.
These mattresses are praised for their coils that give leading-edge support, meaning you can make use of the full mattress surface.
Helix mattresses come with a 100-night sleep trial and a 10-year warranty.
Shop for the Helix Mattress online.
Most shoppers aren't on the hunt for a mattress that will be used for sex alone. Fortunately, the same features that make a mattress good for sleep tend to make it good for sex as well. Here's what to consider as you shop.
Firmness. The ideal level of firmness is wildly subjective, but for sex, you'll probably want something in the medium range. That strikes the right balance of support and comfort.
Responsiveness. A responsive mattress quickly bounces back to its original shape as you move around. Plus, a little bit of bounce is an important trait in a good mattress for sex.
Cooling features. When things heat up, a mattress with temperature-regulating materials or designs can be really helpful.
Noise. Don't want to wake the neighbors (or the kids)? All-foam options will be the quietest option, and many hybrid models also work well in this regard. Traditional innerspring mattresses are the riskiest choice for telltale squeaks.
Durability. If you're regularly doing more than just sleeping on a mattress, you'll want one that's designed for durability.
For many people, the bedroom is a place for sleep and for sex. Choosing a mattress that accommodates both activities can help set the stage, so to speak, for intimacy.
While a less-than-optimal sleep surface likely won't make or break a sexual encounter, the right features in a mattress can go a long way. Features like a comfortable level of firmness, no noisy squeaking, temperature regulation, and adequate bounce add up to a great spot for sex.
A mattress in the medium-soft to medium-firm range will typically be the best choice for sex. When a mattress is too soft, you may not feel properly supported during sex. Too firm, and you may find it downright uncomfortable in certain positions.
Keep in mind that firmness is personal, and individual body weight will play a role in your idea of comfort. Still, somewhere in the medium range tends to work for most people.
There's no universal standard for the best type of mattress for sex. Comfort is personal, and what works well for one couple may not suit another. In general, hybrid and natural latex mattresses offer the necessary support and comfort, with appropriate bounce, durability, and little to no noise.
All-foam mattresses can be another good option. They offer pressure-relieving support and are quick to bounce back when you move around.
Jeske agrees that bounce along with temperature and noise control are important features to look for in a good mattress for sex. But these tips aren't one-size-fits-all.
"Some folks who have chronic pain or chronic injuries may want something firmer with less bounce," Jeske says. "Too much bounce can jostle joints and limbs."
Here's what else to consider.
Lifestyle and needs. How much space do you have? Do you prefer soft and comfy foam, or do you like the extra support that comes from springs?
Sleeping position. Do you sleep on your side, back, stomach, or do you tend to toss and turn? Some mattresses showcase which sleep position they're best suited for. In general, it's best to go for something firmer if you're a back or stomach sleeper and something softer if you're a side sleeper.
Materials. You may want to think about material certifications like CertiPUR-US, Greenguard Gold, Global Organic Textile Standard, or Global Organic Latex Standard.
The best way to mull over a mattress is to try it out in person on a showroom floor if you can do so safely.
If you can't try one out prior to buying, consider buying from a company that offers an in-home sleep trial and a reasonable return policy. Remember to check out what the warranty covers as well.
Keep in mind that it's not all about the mattress. There are other things Jeske says to take into consideration.
Get the vibe right
Jeske suggests exploring things that "energetically support your relationship and your sex life."
So, if your bedroom is filled with furniture or decor from your previous relationship, Jeske says you may want to change that.
"Having sex on a bed that you shared with your ex (or covered in sheets that you bought with your ex) might distract you from the passion you want to experience in this relationship," Jeske explains.
Awaken your senses
Anything that affects your senses, Jeske says, can create a more sensual and even sexy environment. Think about what you want to see, smell, hear, or feel.
Jeske suggests investing in sheets, candles, and art to enhance your experience and remove items that may interrupt your experience. "Do you really want to get down with a picture of your grandma looking down at you?" Jeske asks.
Lighting is another investment that, as Jeske explains, feels good and makes you feel confident about being seen by your partner.
Security and accessibility
Jeske adds that privacy can be crucial, like a door that locks and curtains on the windows. And, if you're worried about sound, a white noise machine or something to play music on can help.
Having a place, like a bedside table drawer, that's easily accessible for things that enhance your sexual experience or safety (lubricant, toys, condoms, etc.) is also essential, according to Jeske. "You don't want to have to get up to find these things when you are already sexually excited," she explains.
Comfort is key
"At the very least," Jeske says, "make sure your bedroom is clean and comfortable — raggedy sheets, a saggy mattress, piles of dust bunnies or dog hair, and lots of clutter can distract you and make it harder to enjoy your experience."
Jeske encourages us to consider that everything in the room can either enhance a sexual experience or inhibit it. Knowing this can easily help us decide what to keep or replace in the bedroom.
How can buying a mattress with sex in mind improve your sex life?
By considering the things that matter most in a surface for sex, you can help create a comfortable space for intimacy. Features like adequate support, a bit of bounce, cooling materials, and a few other considerations can really enhance a sexual encounter.
Are mattresses used for sex just as durable?
Durability tends to go hand in hand with the quality of materials used in a mattress. If you're shopping for a quality mattress, it should be durable enough for both sex and sleep.
What accessories do you need in addition to a mattress for sex?
If you're upgrading your mattress, you may also consider a new base and bed frame. Both will offer stability and support to your new mattress, whether you're sleeping or doing something a little more active. Plus, they may help cut down on noise too.
A bedside table is also a good idea — it's a convenient place to stash things you may want or need during sex, like lubricant, condoms, or toys.
Soft, breathable sheets and subtle lighting can also help set the mood.
Some of the best mattresses for sex have bounce (with little to no sinking) and reduce noise and heat.
Do your research and consider your needs and lifestyle before purchasing. It's also important to make careful note of company trial periods and return policies.
Be sure to also create an environment in your bedroom that's comfortable and distraction-free.
---
Breanna Mona is a writer based in Cleveland, OH. She holds a master's degree in media and journalism and writes about health, lifestyle, and entertainment.